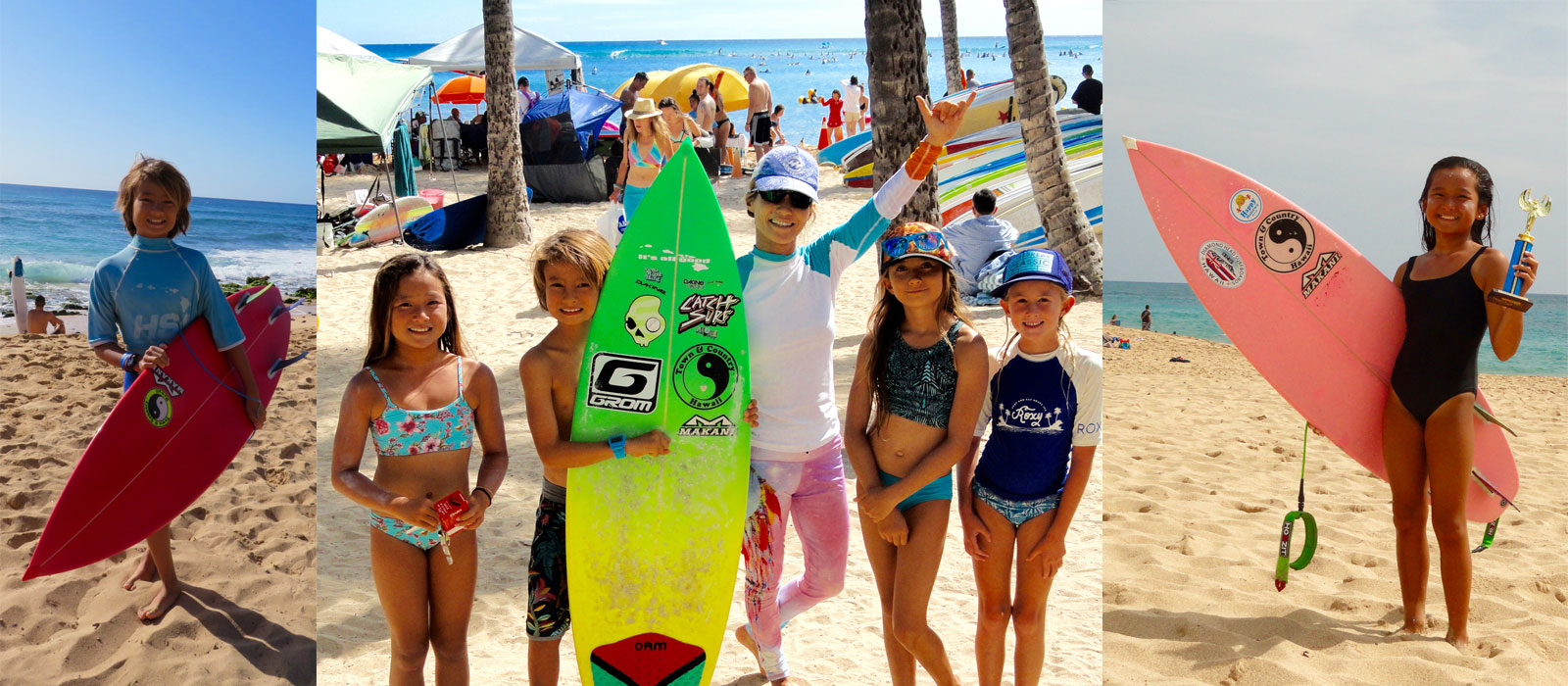 Surfing in Okinawa for Kids
Surfing lesson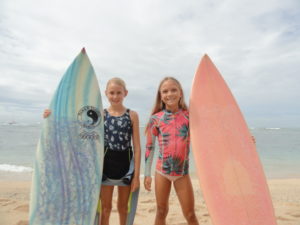 Having a surfing experience for your kids. Taking a high quality lesson from a professional surfer. Beginner to experienced surfer. Improve skills and gain confidence while enjoying surfing.
First half hour is land instruction and one and a half hours in the ocean.
Instructor Yukiko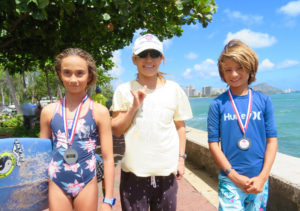 I have lived in Hawaii for 15 years and have competed in surfing competitions for 17 years and as a professional for 13 years. I have been doing surfing lessons for 14 years and coaching kids for 9 years.
I moved to Okinawa in 2020. I want to provide my students with a good and fun experience learning how to surf. Also, improving skills for more experienced surfers to improve their techniques.
Private Lesson 2HRS
Private Lesson 2HRS
*Ages 6 to 14 years old
Get accurate advice on a one-on-one basis and improve your skills!
17200Yen
USD $170
Group Lesson 2HRS
Group Lesson 2HRS
*Ages 10 to 14 years old (must be able to paddle back to instructor)
Have fun improving your skills in groups of friends!
2 or more students (Up to 3 students per one instructor)
11000Yen per person
USD $110 per person
*Please bring your own swim wear yourself.(surf shorts, bikini, rash guard, wetsuit)
Rental board fee is $20 but you are free bring you own board Surfboard is included
Monthly Lessons (up to 3 students)
Monthly Lessons (up to 3 students)
Improve your techniques from coaching.
Learning to turn, duck dive and catch open face waves, how to compete, etc…
Lessons will be up to 3 people with same level students. Some students might be adults with the same level of experience.
*Ages 10 to 14 years old (must have own board)
3 Lessons in a month / 2 hrs each lesson (lesson schedule determined by waves and tide and also students schedule)
25000 Yen per person
USD $250 per person
Payment is first lesson of the month
Cancel policy
100% charge if done within 24 hours prior to lesson.
Contact & Reservation
Call: +81 -080-7981-5287
E-mail: hanahousurfokinawa@gmail.com
Feel free to ask any questions. I'll be happy to help.